It's undeniable that killing mobs is one of the most essential ways to make money in Albion Online. In addition, it's considered as the easiest way to be rich that everyone can do it without any much difficulty. However there's also another way to make money in Albion Online, which is about playing the Auction House. These three guides below are going to teach you how to be filthy rich though trading.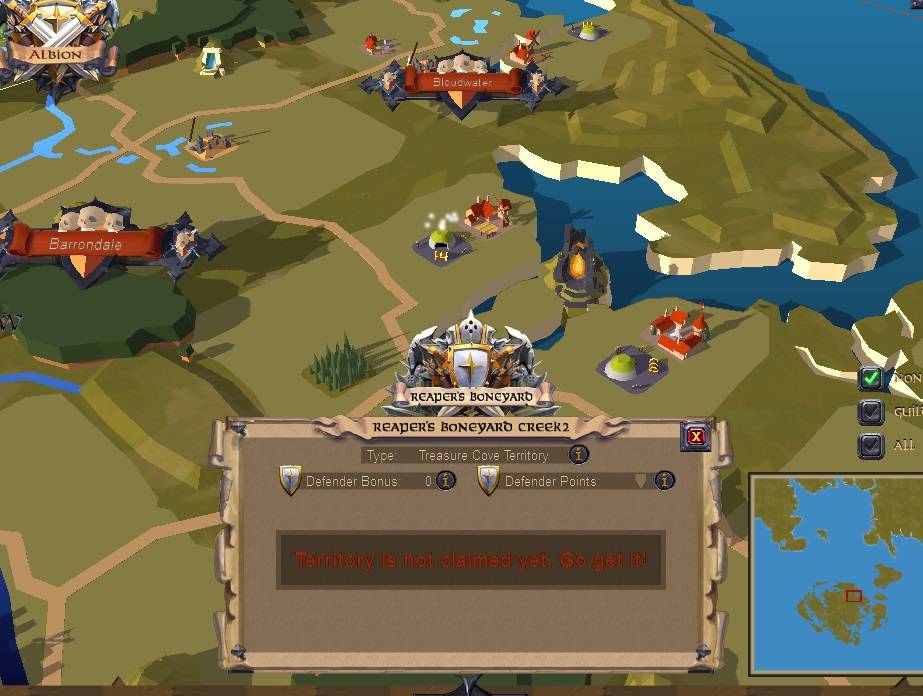 Lesson One: Mounts
As soon as the game officially release, there's going to be some commodities that everyone is going to be looking for. The first one should be mounts. Every player need mount since it's an important factor in Albion gathering system. It helps player carry more items as well as increasing the travelling speed.
In the current beta testing, an ordinary horse is being sold on Auction House for at least 6,000 Silver. And the amount can be even higher when after the official launch considering that there's going to be much more demand than the current beta stage.
That's lesson number one. If you want to make this your priority on making silver, then you can go ahead and learn how to make mounts and go from there.
Lesson Two: Tier 3-4 Gear
Tier three, tier four armor, and tier four weapon are going to be the second things you should aim for if you are planning to make money through Auction House. These items are a must-have for all players, especially in an early game.
It really depends on what you want to do for yourself and your character's build, but essentially everyone should be able to make their own tier for armor. And if you really want to capitalize on that, you could sell it on the market.
To increase the money we can make from selling weapon and armor, it's a good idea to only focus on popular gear. At present, plate armor is the most popular armor among players. But this might be changed when the game is officially released.
Lesson Three: Market
Remember that Auction House in Albion Online isn't globally linked. This is why it's essential to choose locations. There are three recommended places from our guide you should sell your items on the Auction House.
Smuggler's Bay is going to be the market in Albion when the game comes out. A lot of people will be here making the trading market to be very busy. It is a good idea to travel and settle here as soon as the game is released.
The second and third locations are Freeport and Buccaneers Haven. These places are located in a very good location that will attract numerous numbers of players.